Primary tabs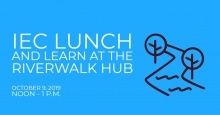 October 9, 2019 - 12:00pm
Join IEC for our Lunch and Learn at the Riverwalk Hub from Noon - 1 p.m. on Wednesday, October 9. Enjoy a great view of the Des Moines River and conversation while learning more about IEC's water program! Clean water throughout Iowa is vital to a vibrant waterfront throughout Des Moines. Learn more about IEC's work on clean water, and how it impacts life in Des Moines.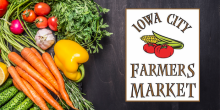 October 9, 2019 - 5:00pm
The City of Iowa City Parks and Recreation Department operate farmers markets at two locations, two days a week during the summer season. The Farmers Market runs on Wednesdays and Saturdays at the Chauncey Swan Ramp, 415 E. Washington Street. Season opening and closing dates, plus event times are listed below....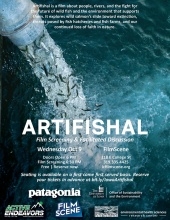 October 9, 2019 - 6:00pm
UPDATE: This event is currently sold out at FilmScene (on The Ped Mall). However, there is a waitlist for seats that open up! If you would like to be added to the waitlist please email jacqueline-curnick@uiowa.edu. Looking forward to seeing you all in a couple of weeks!...