Seize the Carp!
---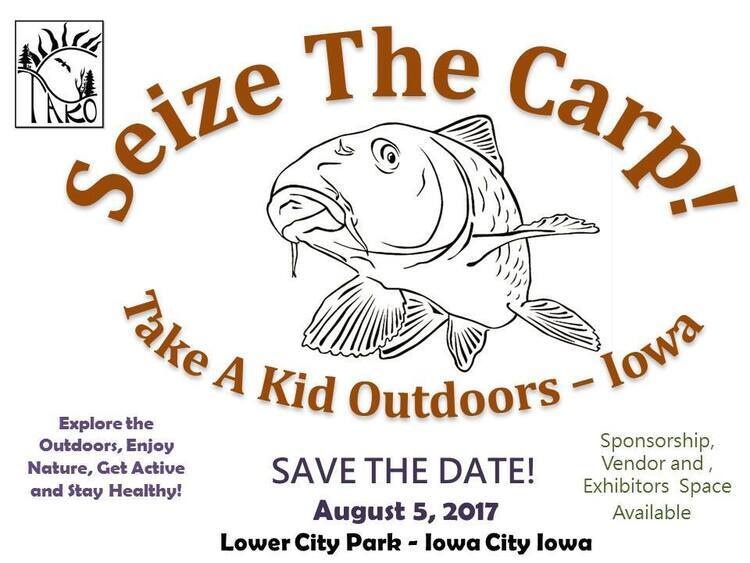 10:00 AM - 2:00 PM
Venue:
Lower City Park Riverside Stage
Presented by Take a Kid Outdoors, Seize the Carp! is a celebration of ALL things outdoors. Planned activities include: fishing, raptors, yoga, canoeing, kayaking, learning about CARP and other geeky, outdoor fun! Enjoy carp burgers too!
The morning activities will all be by the Iowa River. At lunch, will be at the Riverside Stage/concession stand area.
Contact Information:
Judith Joyce