Sustainable Water Development Program Prepares the Next Generation of Sustainability Leaders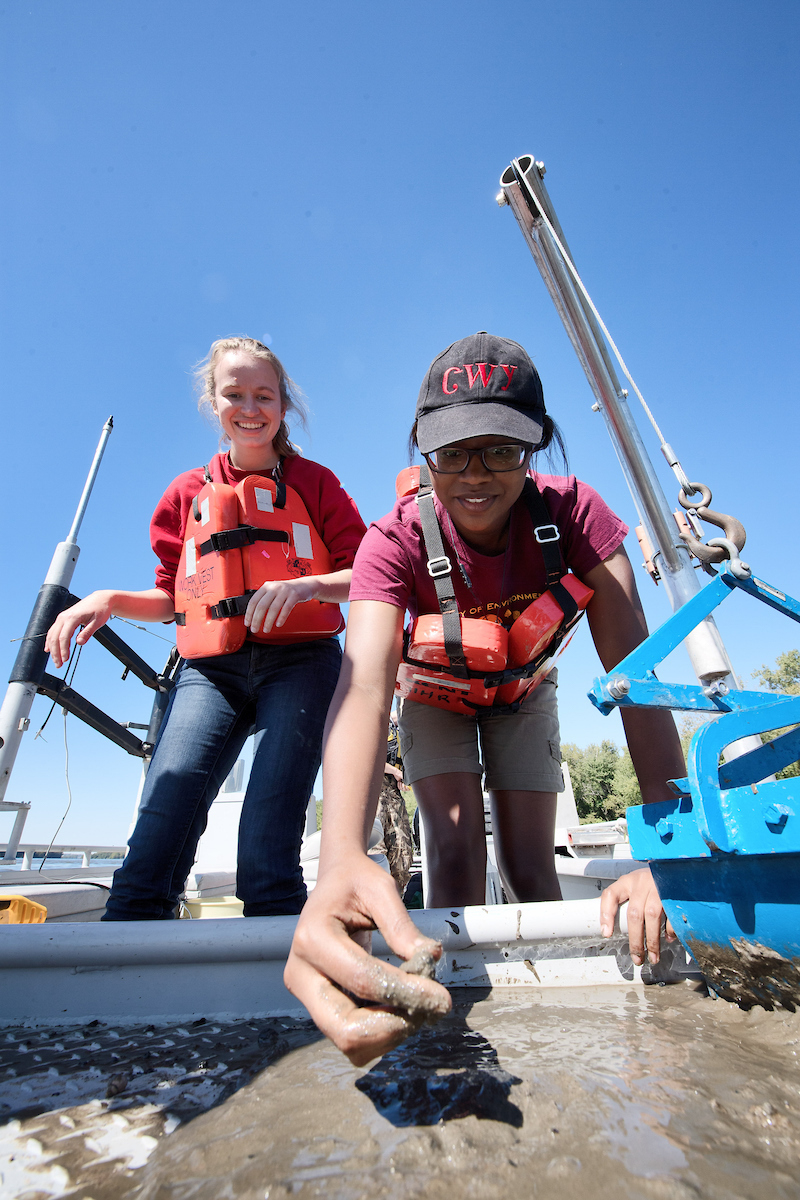 The Sustainable Water Development graduate program aims to prepare burgeoning sustainability leaders to tackle water, food, and energy challenges.
When Amina Grant decided to attend graduate school, she bypassed traditional PhD programs and came to the University of Iowa to participate in a radically different educational experience, one that challenges students to use science and engineering to solve the world's most pressing water and sustainability problems. 
"At this point, the research that I am doing at the University of Iowa just keeps branching out and growing in new and interesting directions," says Grant, who is from Piscataway, New Jersey, and has a bachelor's degree in engineering from Pennsylvania State University. "A technical education is important, but I also want to learn about economics, communication skills, and grant writing. When I'm finished here, I want to go out there and get things done." 
Unlike most graduate programs, the UI's Sustainable Water Development graduate program doesn't just prepare students for a career in research and teaching. Rather, it gives them the training they need to become multifaceted professionals, people with the expertise to perform scientific research and the skills to make science understandable, relatable, and believable to a wide audience of community members, elected officials, and policy makers. 
This blend of intense scientific learning and research with coursework in social issues, public health, entrepreneurship, and innovation is the main reason the program was awarded a five-year, $3 million grant from the National Science Foundation Research Traineeship (NRT) in 2016. Competition for the grant was intense, but the UI's geographic nexus of food, energy, and water especially intrigued the reviewers.
Read the rest of the article here and see more photos of the SWD students.