University of Iowa professors, researcher launch podcast for water quality education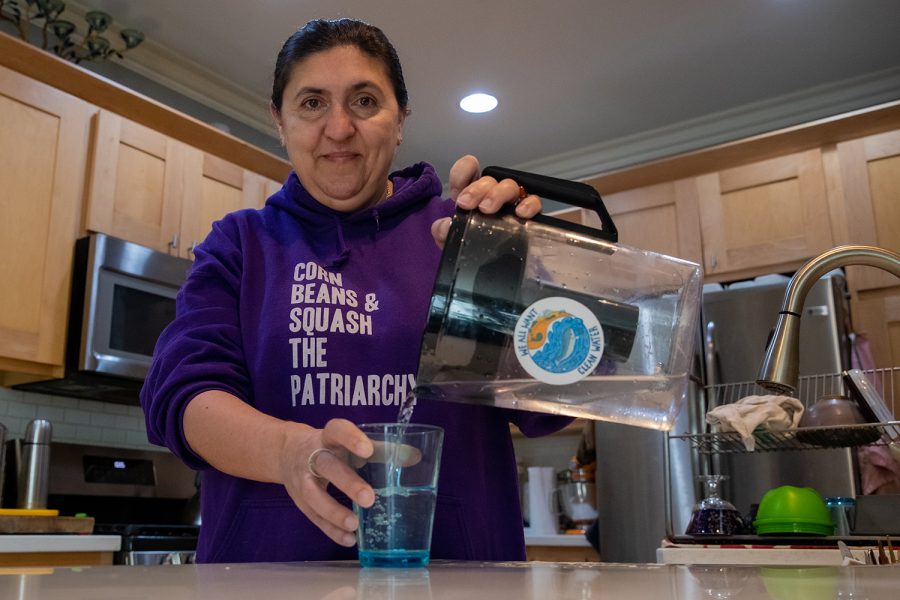 Two University of Iowa professors and one engineering researcher have teamed up to create a podcast that dissects Iowa's water quality problems.
The podcast, titled "We All Want Clean Water," is hosted by Silvia Secchi, geographical and sustainability sciences associate professor; David Cwiertny, civil and environmental engineering professor; and Chris Jones, research engineer with IIHR-Hydroscience and Engineering.
Secchi said the team started the podcast because of the amount of people online, specifically on Twitter, who encouraged her and Jones to create one to discuss in depth the environmental issues they talked about on their social media accounts.
Jones uses his Twitter account, which has over 2,500 followers, to tweet links to research articles, water quality reports, news stories and more surrounding water quality in Iowa.
"We just felt that it would be important to bring a science based, interdisciplinary perspective to our conversations regarding water and environmental issues in Iowa," Secchi said.
The podcast, co-hosted by Secchi, Jones, and Cwiertny, focuses on water quality in Iowa — a large portion of their expertise. The show published its first episode in October. Now, there are four episodes on Spotify and Buzzsprout ranging in topics from emerging contaminants to manure management plans.
Read more at the Daily Iowan.