November 21, 2019 - 12:30pm
The event will consist of a Climate Reality presentation and a panel of local climate leaders.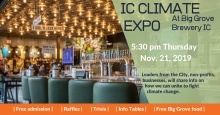 November 21, 2019 - 5:30pm
Learn how the community can come together to fight climate change at the City of Iowa City's first ever IC Climate Expo at Big Grove!...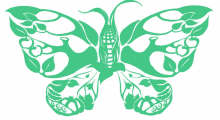 November 24, 2019 - 3:00pm
This joint effort between Iowa State and the University of Iowa will allow producers and experts to share their tips on how to successfully transition into organic production and provide methods to enhance organic operations.  This event takes place on Sunday, November 24 from 3:00pm to 8:00pm AND on Monday, November 25 from 8:00am to 5:00pm.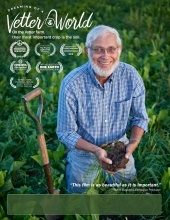 November 24, 2019 - 3:00pm
On the Vetter farm, their most important crop is the soil....
Sustainability on Social Media
Sustainability by the Numbers
1,897
students and faculty
participating in Eco Hawks Program
225
students enrolled in
Certificate of Sustainability Program
7.5
million pounds of waste
recycled and diverted from landfill
400+
sustainability-related and
focused classes to choose from
$21
million secured for
sustainability-related research since 2014
36
thousand hours invested by UI students
and faculty through the Iowa Initiative
for Sustainable Communities
Rated "Silver" in Sustainability Tracking (STARS) by the Association for the Advancement of Sustainability in Higher Education.
Designated a Tree Campus USA by the Arbor Day Foundation for 10 years and running!