Alumn Spotlight: Hanna Malzenski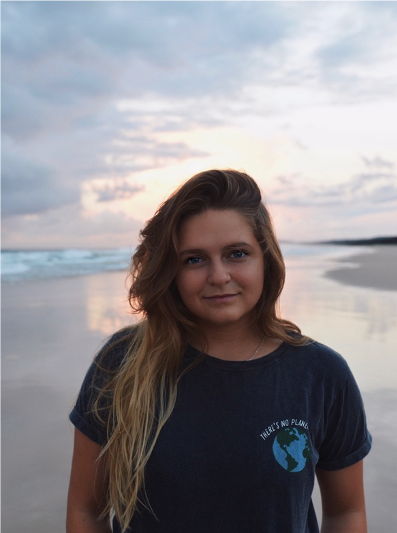 The Midwest has the potential to be a place of beautiful regenerations on all levels. At least that's what Hanna Malzenski believes.
After graduating from Iowa last spring, Malzenski was able to apply her passion for the environment by becoming a writer and researcher for environmentalist and author Paul Hawken. She is currently working on his next book titled Regeneration. 
Malzenski is utilizing her certificate in sustainability to lead her down a career path in journalism. "The certificate gives me the credibility while journalism provides the skill set needed," Malzenski said. "There is no doubt that the certificate allowed me to apply my passion for the planet in the professional setting."
Malzenski stated that sustainability is intertwined with every single field. She believes that it's easy to forget how interconnected sustainability is becoming in society, and that it adds value and depth to all aspects of your life.
It's no doubt that Malzenski is an advocate of the university's program. The certificate offers a wide range of diverse courses which she says allows students to understand the more technical side of sustainability.
Malzenski remembers the impact of two courses during her time as an undergrad at Iowa. She says Environmental Justice "sheds lights on the incredible environmental crimes that target communities of color," which sparks conversations in sustainability which must be addressed to understand all perspectives. 
Advocacy and Sustainability allowed Malzenski to leave class with an even greater drive for combining regenerative farming, planting, and her passion for writing. 
Taking her studies abroad, Malzenski was able to receive credit for the certificate while gaining a lifechanging experience.
As part of SIT's Sustainability and Environmental Action program in New South Wales, Malsenski's classroom was the rainforests, beaches, farms, and backyards of Australia. Calling it the most insane experience, Malzenski says this study abroad experience completely reprogrammed how she viewed the world.
"It was the most immersive, organic, and unique learning experience I have ever had." Malzenski said. "If going abroad is on the table, I recommend this program to any student studying sustainability."
The reward that the certificate has to offer on your view of the planet makes it an intriguing option for any student interested in the environment. Malzenski has shown how the certificate can translate to [any] major in the real world and encourages Iowa students to take advantage of living in the Midwest. "The heart of the country is a place of duality," Malzenski said. "It is the problem and solution in terms of sustainability in America."