Campus Sustainability Map
View this story map celebrating 50 years of Earth Day at the University of Iowa!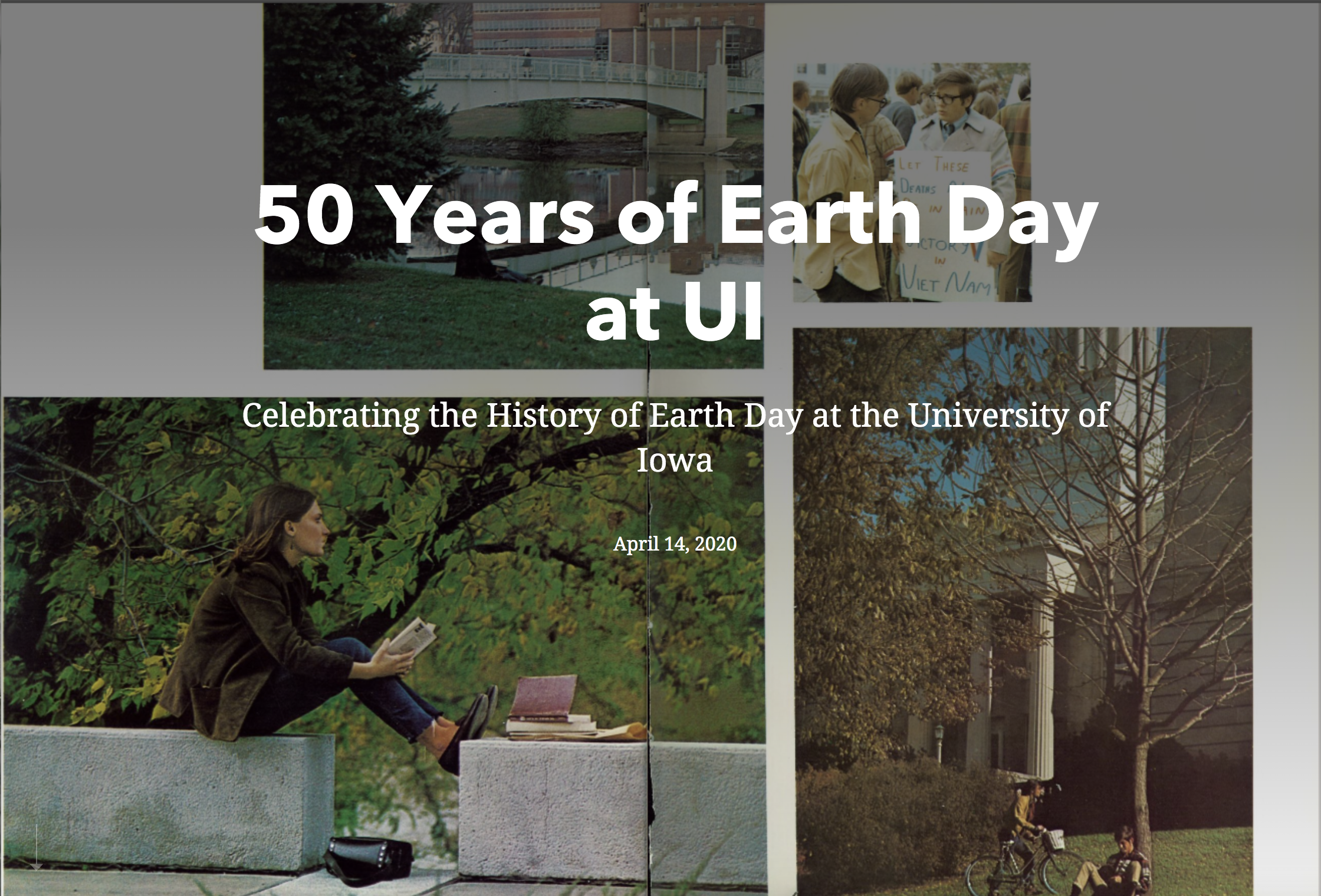 View this interactive map that shows sustainable features on the University of Iowa campus. It includes our stormwater measures such as rain gardens, rainwater underground storage, and green roofs, as well as our sustainable transportation options.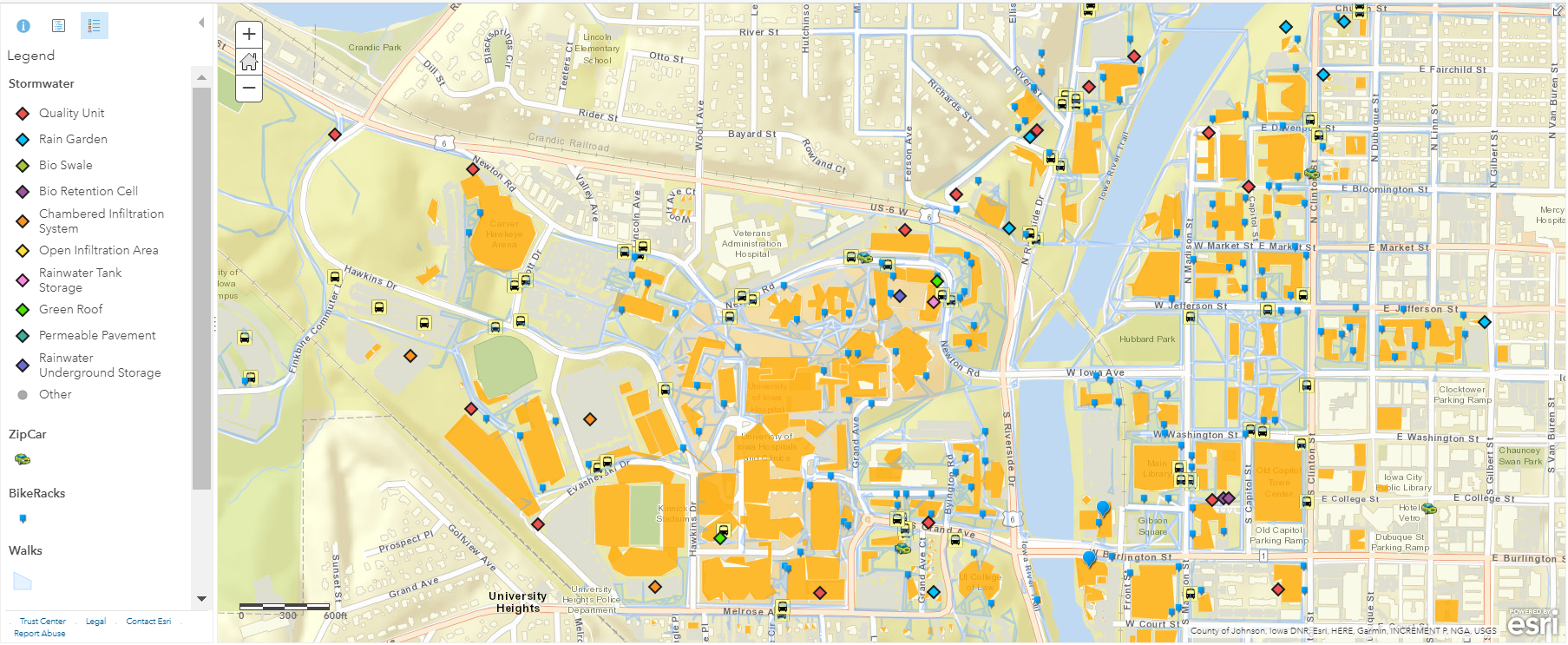 This interactive map shows sustainability-related organizations all over Iowa that have volunteer and learning opportunities in the environmental field. Click on each point to get the link, contact information, and topic area.