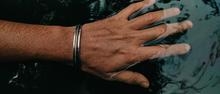 December 1, 2022 - 4:00pm
Inspiration & exchange across the disciplines...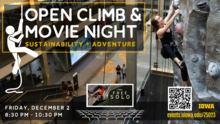 December 2, 2022 - 8:30pm
Do you want to connect with other students interested in sustainability or outdoor recreation?  Be part of the growing Sustainability + Adventure community on campus and join us for a night of climbing, food, film, and camaraderie....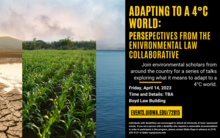 April 14, 2023 - 12:00am
Join environmental scholars from around the country for a series of talks exploring what it means to adapt to a 4°C world. A list of speakers and topics will be available closer to the event, which will be offered in a hybrid format. For more information, visit: heli.law.uiowa.edu  This event is sponsored by the Hubbell Environmental Law Initiative (HELI). With questions about this event, please contact HELI Program Director Blake Rupe at blake-rupe@uiowa.edu.
Sustainability on Social Media
Sustainability by the Numbers
1st
University in the Big10 to receive
Fair Trade University designation
8.16
million pounds of waste composted,
recycled and diverted from landfill
100%
of UI Cambus fleet is
powered by clean-diesel technology
387
Sustainability Certificates granted
to UI students and graduates
$135m
awarded in funding for sustainability
research across the UI campus
$900k
spent every year by UI Housing and Dining
to purchase local foods, dairy, and goods
from local farmers and vendors
Rated "Silver" in Sustainability Tracking (STARS) by the Association for the Advancement of Sustainability in Higher Education.
Designated a Tree Campus USA by the Arbor Day Foundation for 10 years and running!