March 30, 2021 - 5:00pm
The Virtual Exploring Careers in Environment & Sustainability will involve networking with alums and local professionals working in various areas of Environmental Science, Geography, and Sustainability. All Students are welcome! This event will allow students to:Explore career options related to environment and sustainability, Receive advice on gaining experiences & skills needed for the profession, Network with industry professionals -- Students : Register in Handshake - coming soon!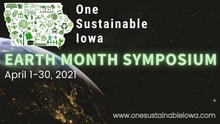 April 1, 2021 - 8:00am
Join us for a month-long celebration of sustainability.  The UI Office of Sustainability and the Environment is co-hosting the One Sustainable Iowa Earth Month Symposium during the entire month of April.  The Symposium will consist of free virtual programming offered by numerous Iowa colleges and universities.  The goals of the Symposium are to develop a sustainability communication platform and build connections between students, faculty, and staff engaged in sustainability across Iowa. ...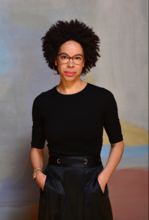 April 19, 2021 - 7:00pm
Join us for an evening of conversation with Dr. Ayana Elizabeth Johnson, founder of Urban Ocean Lab and Ocean Collectiv. This will be a moderated discussion. More details will be released soon....
Sustainability on Social Media
Sustainability by the Numbers
1st
University in the Big10 to receive
Fair Trade University designation
8.16
million pounds of waste composted,
recycled and diverted from landfill
100%
of UI Cambus fleet is
powered by clean-diesel technology
387
Sustainability Certificates granted
to UI students and graduates
$135m
awarded in funding for sustainability
research across the UI campus
$900k
spent every year by UI Housing and Dining
to purchase local foods, dairy, and goods
from local farmers and vendors
Rated "Silver" in Sustainability Tracking (STARS) by the Association for the Advancement of Sustainability in Higher Education.
Designated a Tree Campus USA by the Arbor Day Foundation for 10 years and running!