Dr. Kajsa Darlymple: The Importance of Communication and Inclusion in Effecting Change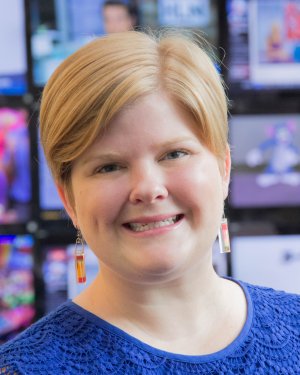 Dr. Kajsa Darlymple is an Associate Professor and the Director of Graduate Studies at the School of Journalism and Mass Communication as well as the director of the new Media, Policy, and Public Opinion program at the Public Policy Center. Dr. Kajsa Darlymple has a MA in Journalism and Mass Communication and a PhD in Mass Communication Research from the University of Wisconsin-Madison.
Dr. Kajsa Darlymple's research is focused on the "power of influence within social networks." She is studying how social media can be used to "mobilize influential members of a social network to encourage positive social change." She has an interest in environmental communication and water sustainability in particular. Her current project is focused on applying interactive media to stimulate sustainable agricultural practices.
Dr. Kajsa Darlymple is excited about sustainability because there is an increase in "agency across the world" and an opportunity to "effect real change for future generations." She believes communication with one another and gaining a variety of worldviews is essential for effecting this change. According to Dr. Kajsa Darlymple, "crafting common narratives that include a variety of diverse voices can help us develop more representative policy to secure a more sustainable future."
Dr. Kajsa Darlymple does not have an ideal version of the Earth. She argues that by defining the ideal version, humanity will eventually reach a "point where we will no longer have to fight for better futures." She does, however, "wish for a future where a wider variety of voices can participate in defining what sustainability is and how we can work as a global community to respond to threats to our planet." 
To contact Dr. Kajsa Darlymple, email her at kajsa-dalrymple@uiowa.edu.