First Class Graduates from the Sustainability Program!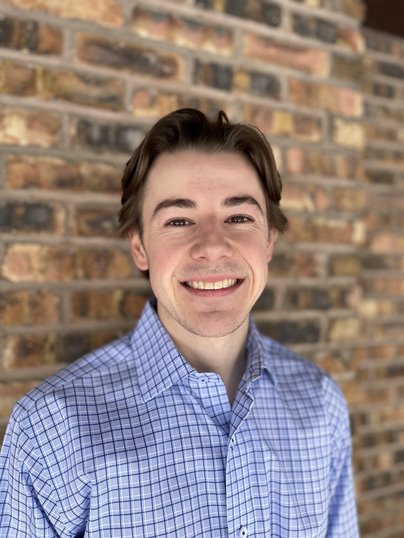 Sam Mansfield is one of the first two people to graduate with a B.S. in Sustainability from the University of Iowa. We interviewed Sam about his interest in sustainability and his experience in the sustainability program:
Why are you passionate about sustainability?
Growing up, I had always loved the outdoors. After eventually learning about climate change and how we are hurting the earth, I knew I wanted to try to have a career that combats that in some way. Sustainability is the direction that we need to go, which is what drew me to the concept.
Why did you join the sustainability program?
I previously was in Environmental Sciences, and when I learned about the program, I couldn't help but switch. It seemed to cover multiple disciplines, which really intrigued me. Learning about more policy and regulations was interesting to me.
What do you like about the program?
I really like how broad the major is, and how many different fields it contains. Geography, policy and planning, biology, green building - it really covers it all. Also, the staff for this program are some of the nicest professors I have ever had!
What have you gotten out of the program?
From this program, I have gotten a strong understanding of the different concepts of sustainability. I feel confident when having discussions about anything sustainability related. I have also gotten a strong technical background, with programs like ArcPro, or coding languages like Python.
How has the program prepared you for the future?
This program has given me information and skills that I could use in future careers. The skills that stood out to me were GIS related, as I always enjoyed those classes. Being able to bring these skills to the workplace will be really helpful to me.
What do you plan on doing after graduation?
I am currently still job hunting, but I plan to move to Chicago and start my career there!