Japanese Papermaking Festival teaches Iowa students sustainable papermaking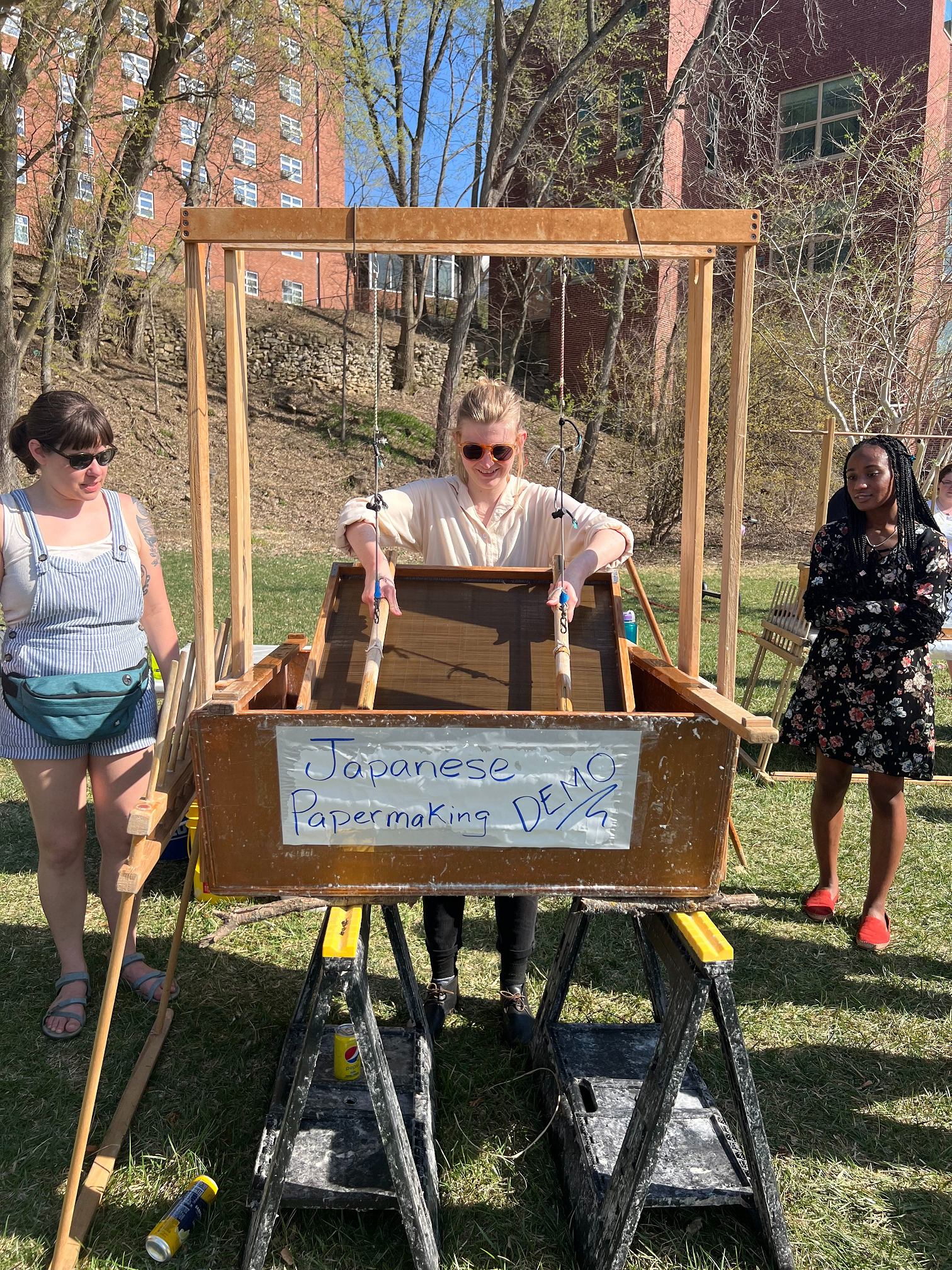 In April, the University of Iowa hosted a Japanese Papermaking Festival featuring guests Hideaki Tak and Masami Igarashi. From the papermaking area of Echizen, Japan, Hideaki Tak and Masami Igarashi have been working at their family's paper mills for over 20 years. At the festival, University of Iowa students learned the sustainable art of Japanese papermaking. 
Echizen, Japan, has a history of papermaking that dates back 1,500 years. Small trees and other materials are used to make hand-made paper in the mills. The mills are small with only a few people making the paper, allowing the papermakers to pay close attention to the materials and tools. "Our area is known for its clean water. This is artisanal paper, with practical uses for artwork, conservation, interior design, and more," they said.  
Japanese papermaking is more sustainable than industrial papermaking. Industrial papermaking uses many trees and results in water waste. Making paper by hand is more sustainable. "We use fiber grown in our country and area (those small trees), and make sure to use all of our materials responsibly. We use no or minimal chemicals and have a small footprint. fact, Japanese papermaking is about appreciation of the land -- it causes us to appreciate our water, nature, land, and plants, and our people and society," they said.  
Masami Igarashi's family mill makes paper from food waste found in their region, making it a sustainable practice. "We use discarded food scraps from cafeterias and other places. We are trying our best to recycle these into beautiful papers," they said.  
Hideaki Taki has an appreciation for Japanese papermaking as an art saying, "I love washi (Japanese paper), but I also just love paper [as a craft/art form]. Papermaking can be an art form on its own."