OSE releases statement with commitment to address racial inequities in sustainability at the University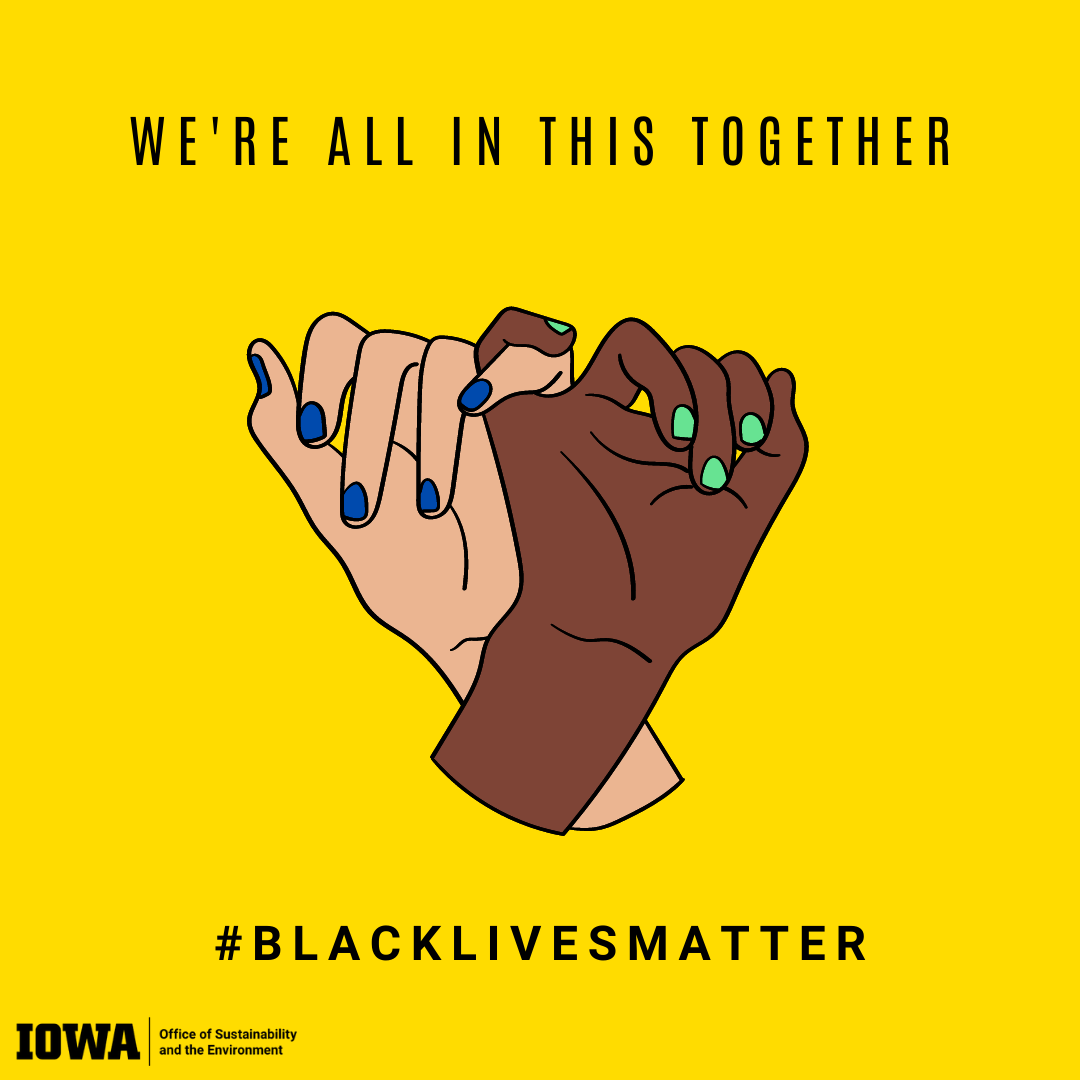 In concern of recent events throughout the country, the Office of Sustainability & the Environment released a statement in solidarity with the Black Lives Matter movement along with a commitment to address and change inequities at the University, starting with their own department.
The OSE recognizes and takes responsibility for shortcomings and wants to create a safe space for BIPOC by uplifting communities, providing resources and tangible assistance to all in order to change the systemic racism which persists in this country and the University.
For questions concerning the statement, please reach out to the Office of Sustainability & the Environment at sustainability@uiowa.edu.