"Spot the Hot" Campaign Lessons for Iowa City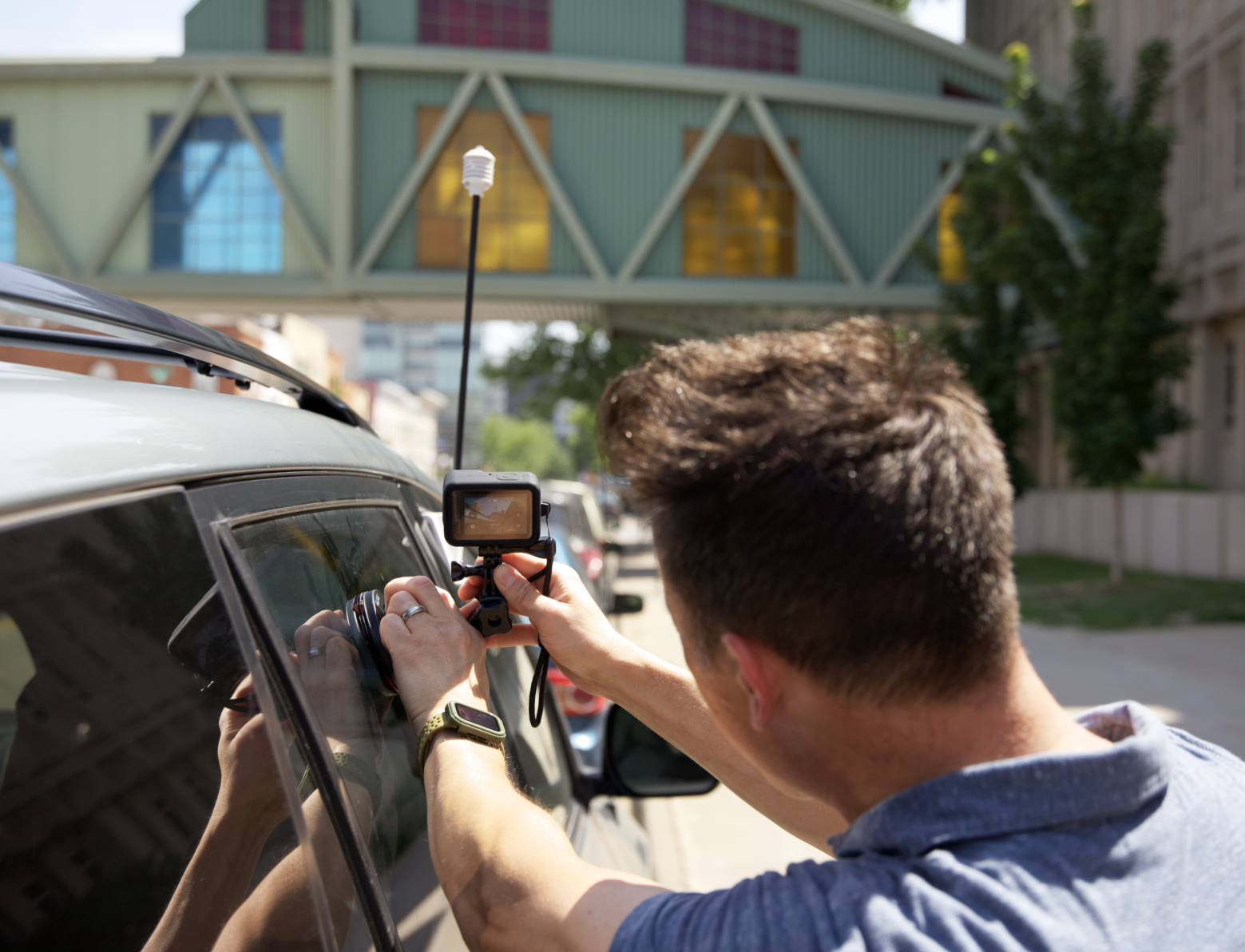 Story: Delaney Behning
In July, volunteers led by the City of Iowa City and the City of Cedar Rapids worked to collect data on heat islands in the cities through the "Spot the Hot" campaign. This campaign consisted of collecting temperature data in the morning, afternoon, and night using heat sensors in various parts of Iowa City and Cedar Rapids. Of the volunteer team, two students at the University of Iowa had the opportunity to help on the campaign this summer. 
Eric Thomas, a fourth-year student studying Environmental Science, was one of the student volunteers. Eric says that cities like Iowa City could experience significant growth as climate change worsens since these areas are safer places to live than areas of low sea levels. Thus, the rising heat these cities experience is important to recognize because, as he mentions, "If people leave the coast because of consistent flooding, they shouldn't come here to deal with severe heat waves." 
A key takeaway from this project for Eric deals with urban and city planning. The way cities are designed and different elements within cities have huge impacts on the amount of heat experienced. As Eric notes, green spaces are crucial in cities to reduce heat, whereas roads were some of the hottest spots in the data they collected. This, he says, could be improved by supporting people-centric city designs instead of car-centric planning. 
His advice for students in dealing with rising temperatures includes eating less meat, taking a bus or walking for transportation, using air conditioning sparingly, and buying goods locally. These actions can significantly improve an individual's impact on rising temperatures. 
Another student volunteer, Nora Gibson, is a freshman studying Environmental Science with a certificate in Public Health. As a lifelong Iowa City resident, Nora values the local element of the project, as it can be easy to view climate issues on a global scale, but the Spot the Hot campaign makes climate effects evident on a scale that anyone can see. From the campaign's findings, Nora hopes other members of the community become better informed and more resilient in the ways climate change will be affecting them. 
As advice for her peers, Nora says, "I encourage students to explore how they can make an impact on the community in their time here, whether through volunteering, participating in citizen science projects, or connecting with community members." As temperatures noticeably rise, Nora recommends voting at local and national levels, as a lot of the impact on climate can be made through environmental policy. 
Megan Hill, the Climate Action Engagement Specialist with the City of Iowa City, emphasizes the importance of this research following the derecho experienced in Iowa in 2020; a lot of crucial tree canopy was lost in the derecho, and she explains, "trees provide shade, and it can be up to 20 degrees cooler in the shade, so it is important we know where those hot spots are, so we can have a more targeted approach when it comes to planting." Additionally, with the health effects associated with increased temperatures, these city planning measures to deal with the heat are vital to implement. 
Megan recommends various methods to preparing for high heat events such as knowing where cooling centers are, planting more trees and shrubbery, learning how to put together an emergency kit, and listening to "Unnatural Disasters," a podcast episode by How to Save a Planet. 
To learn more about the data conclusions and implications of the Spot the Hot campaign, attend the reveal of their heat mapping results on September 22, 2023, from 11:30am to 1:30pm at the Senior Center in the Assembly Room at 28 S. Linn St, Iowa City. Also make sure to check out the other Climate Fest events in Iowa City from September 18-23, 2023!