Student Spotlight: Emerson Peaslee wants to do her part in the water crisis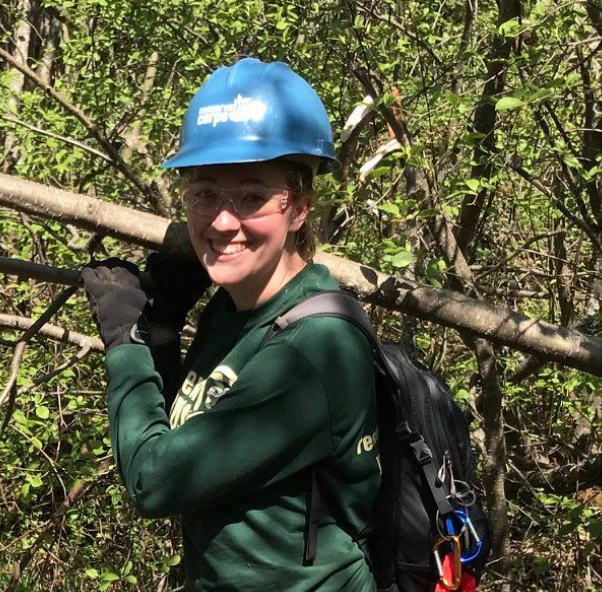 With so many issues in sustainability, finding an area of study in which to thrive can be a challenge. Emerson Peaslee is up to that challenge.
Peaslee, a freshman at the University of Iowa, was recognized by the biofuel company POET with a Never Satisfied scholarship awarded to just 10 students around the nation who are working to change the world, and will not be satisfied until they do.
After reading a book about women who have to walk miles and miles to reach clean water, Peaslee became passionate about access to clean water. 
A native of North Branch, Minnesota, Peaslee thinks what set her apart from over 2,000 scholarship applicants was her experience in the field with the Conservation Corps of Minnesota. For three summers, she spent a month living and working outside, helping with things from trail construction to invasive species removal in state parks. Her third summer on the job was as a field crew leader, guiding and teaching a group of teenagers through the program. 
Once she reached the UI, she decided to study environmental engineering to do her part in the global issue of water access.
"I am very excited to start participating in undergraduate research at the University of Iowa, possibly in the bettering the methods of detecting pollutants in drinking water," Peaslee said. "My overall goal is to ensure that everyone has affordable access to clean water, and I think that one of the best ways to accomplish this is research."
To learn more about environmental engineering at Iowa, visit the Engineering hub at: cee.engineering.uiowa.edu.