UI students win cash prizes at the 2019 Frontier Co-op - Tippie Impact Competition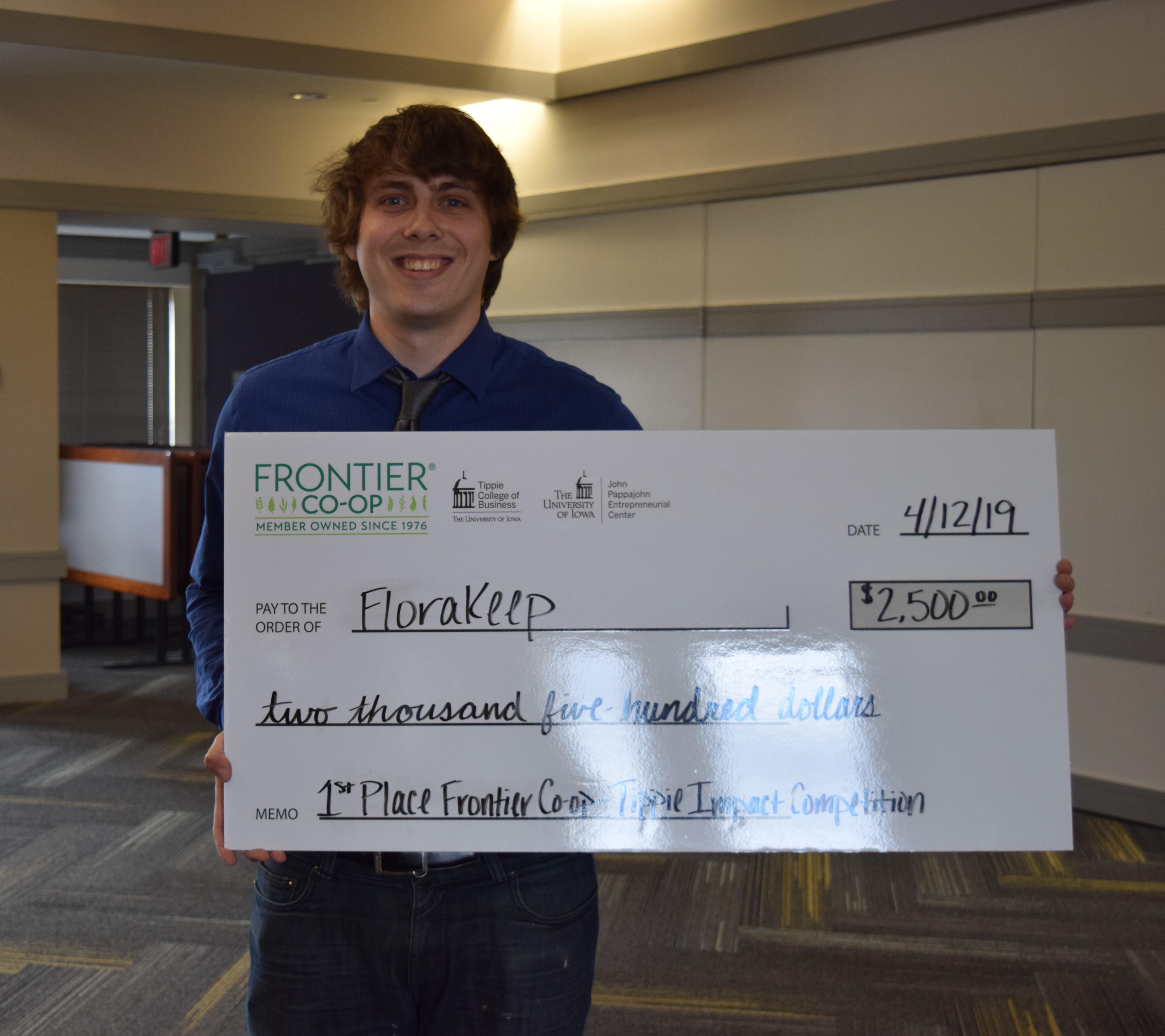 University of Iowa students had the chance to present their sustainable business pitches to win cash prizes at the 2019 Frontier Co-op – Tippie Impact Competition, held on Friday, April 14th.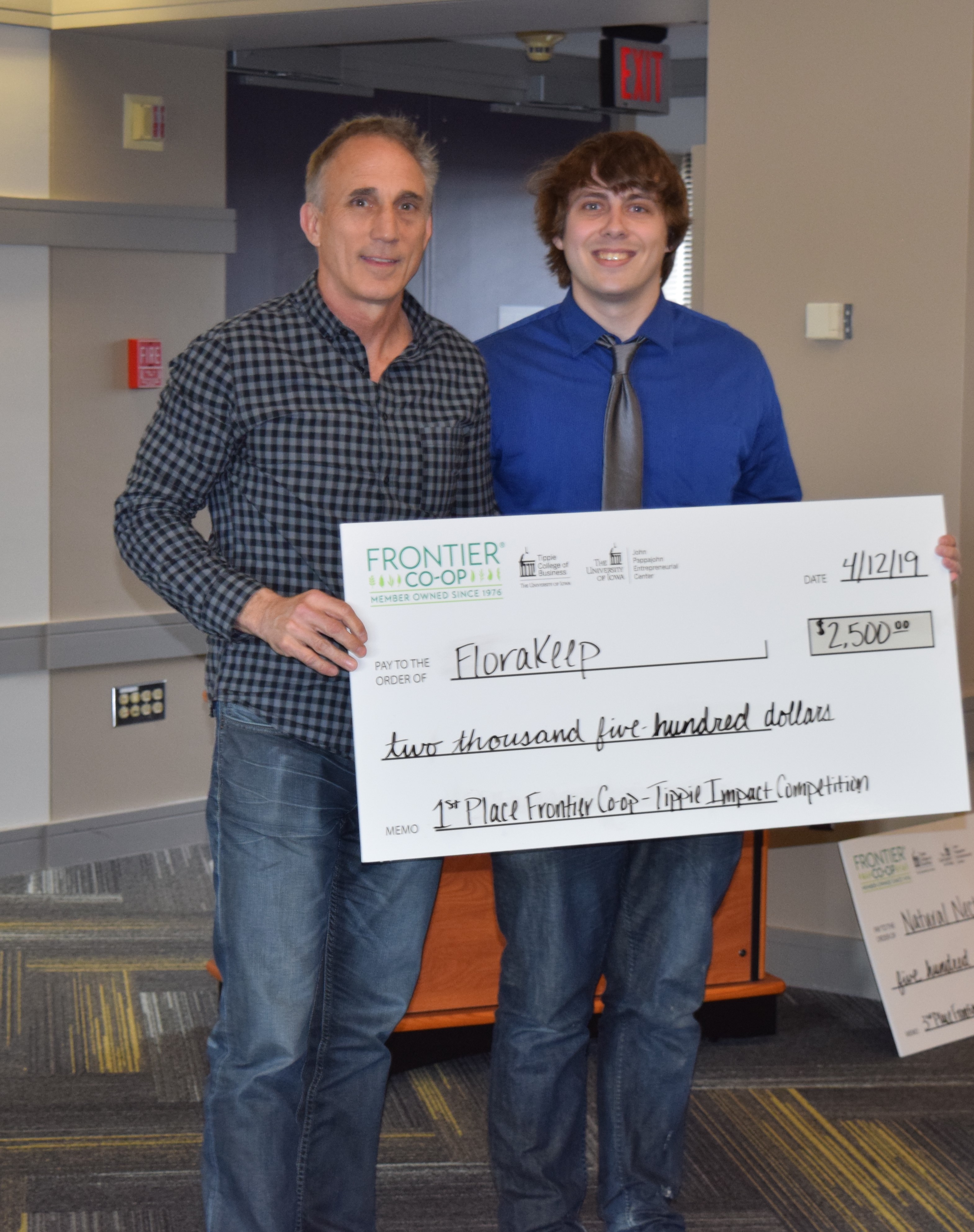 This competition is held each spring to promote students' engagement with sustainability and business. Throughout the competition, students learn to develop a sustainable business plan with feedback from faculty, staff, and sustainability professionals.
"We care deeply about the effect our business has on the world – the people we do business with, the way our products affect the environment, and the holistic health of us all," said Frontier Co-op Chief Executive Officer, Tony Bedard. "We hope the competition inspires the next generation of business leaders to take a closer look at the role sustainability will play in their careers."
Eric Brosch, an undergraduate studying Biochemistry, Chemistry, and Entrepreneurial Management, took first place and won $2,500 for his business idea, FloraKeep. FloraKeep is an organic flower preservative that when added to vase water or sprayed on flowers helps to extend the life of the flower, reducing the massive number of flowers wasted each year.  Brosch plans to use the prize money to apply for a patent and begin sales this summer.
Brosch reflected on the competition, saying, "The Frontier Co-op - Tippie Impact Competition has been a tremendous help with implementing this new flower preservative. The concepts of sustainability in the flower industry have helped narrow the focus of research & development to make the biggest impact possible through boosting flower health."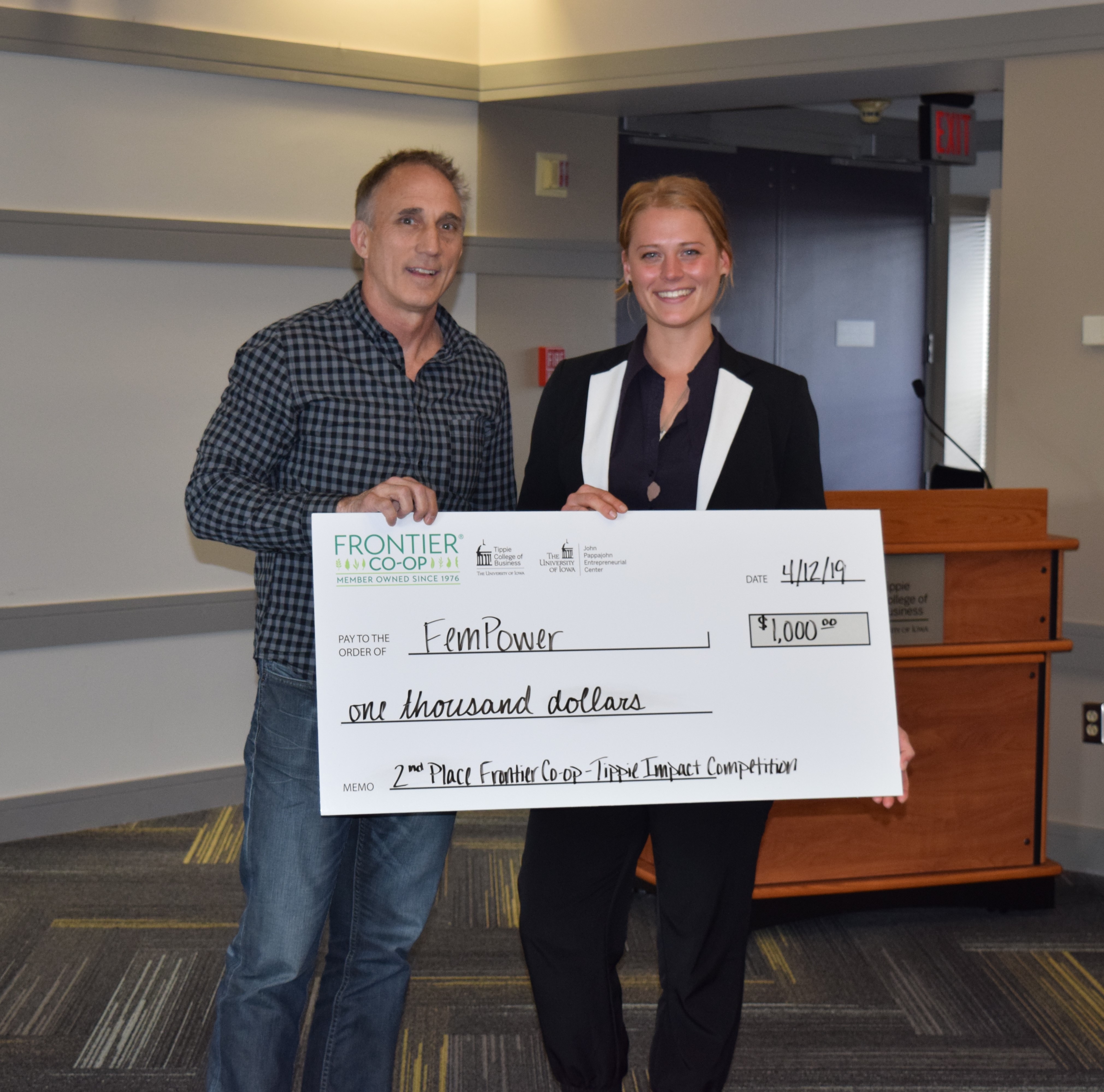 The second-place winner Laura Schwager, an undergraduate student studying Design Anthropology, won $1,000 for her business, FEM Power. "FEM Power is an organic, sustainably sourced protein supplement designed to support female physiology and stimulate recovery and balance," stated Schwager.The $500 third place prize was awarded to Tippie College of Business undergraduate students Nick Simone and Christian Henderson. The students pitched their business plan for Natural Nectar, a smoothie and soup truck that rescues food from grocery stores that would otherwise be thrown away or composted.
Competitors pitched their business models to a panel of judges during the Frontier Co-op – Tippie Impact Finals, held at the Tippie College of Business. Teams were evaluated on the quality of their presentations, the viability of their business idea, and the degree to which the business idea addressed a sustainability challenge.
"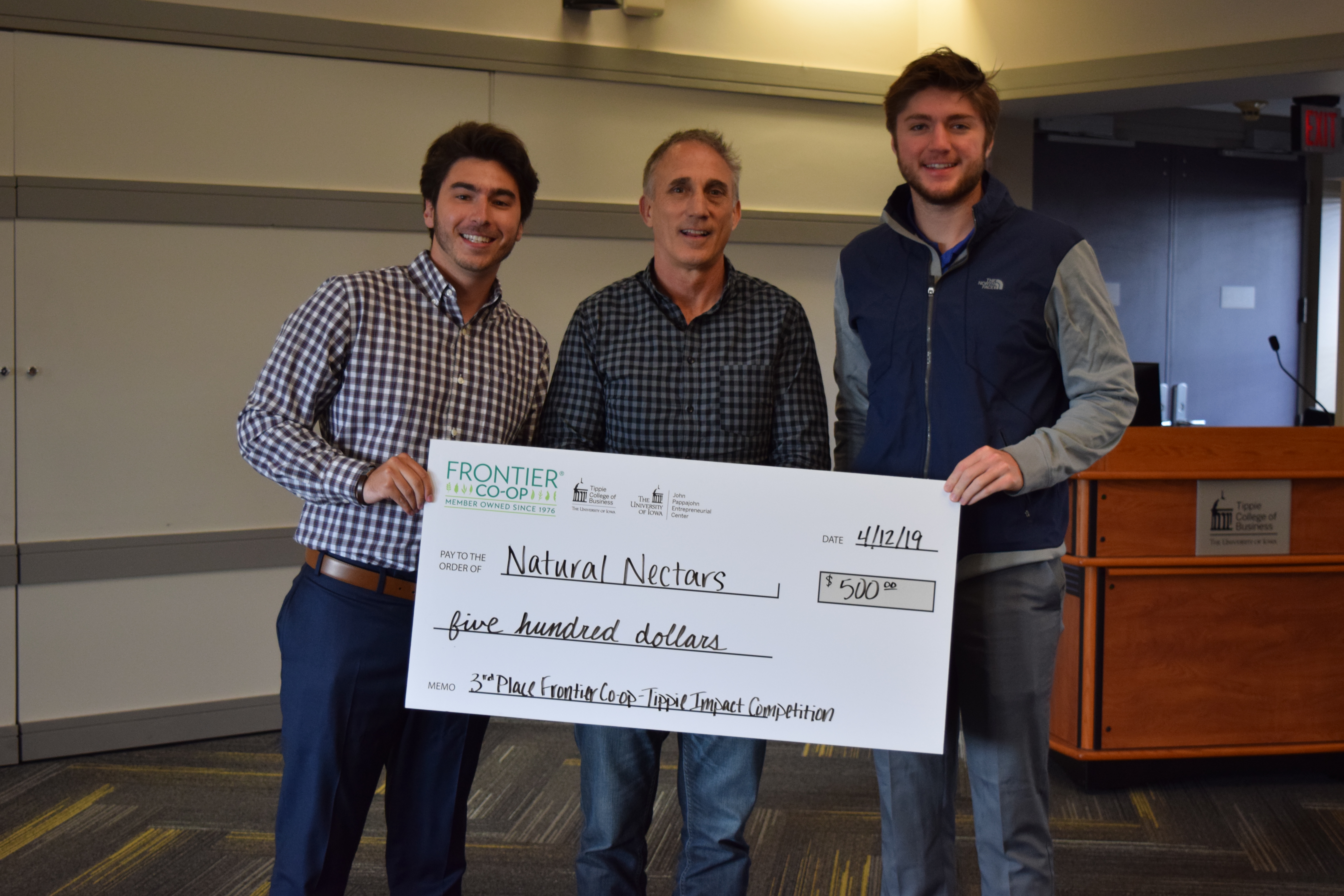 The competition is unique because it challenges students to consider the long-term impacts of their decisions. They are confronted with the challenge of making sustainable practices work in a business environment," says Sara Maples - Research Support and Sustainability Manager and Adjunct Lecturer at the Tippie College of Business
The competition is a partnership between Frontier Co-op, the John Pappajohn Entrepreneurial Center, and the Tippie College of Business. All University of Iowa students were eligible to participate in the competition. The competition consisted of sustainability training, pitch coaching, and a video pitch submission culminating in six finalists pitching their ideas to a panel of judges.
More information about this event can be found at https://tippie.uiowa.edu/impactcompetition.
Related News
By Sarah Freeman. Originally published via...

Hawkeyes of all majors and interests encounter sustainability initiatives every day—whether pursuing a certificate in Sustainability or just...