The University of Iowa secures $4 million in funding to support renewable energy industries in Iowa and Kansas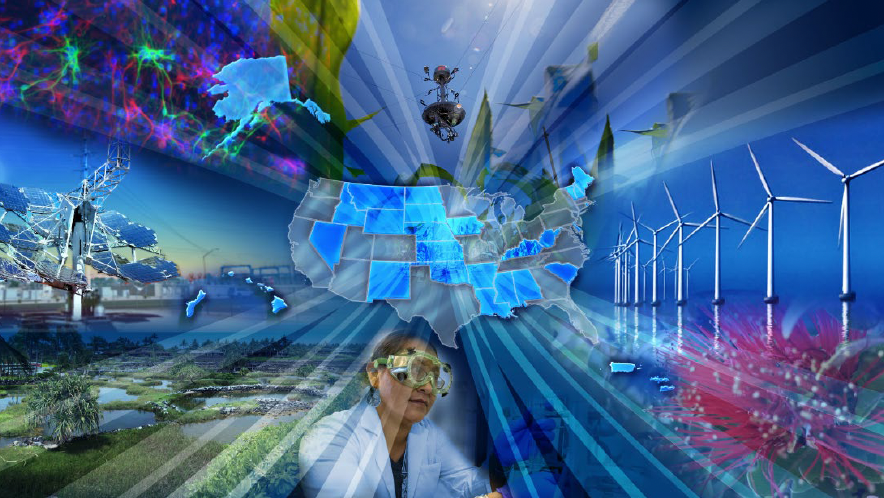 The University of Iowa team will partner with researchers in Kansas to leverage new scientific investigations to support the renewable energy industries in both states. The states of Iowa and Kansas are national leaders in renewable energy with both states in the top five in total wind power generation. Iowa is, by far, the established leader in ethanol production and Kansas has recently entered the top ten as well. This project will provide a direct link between academic research, state agencies, and the private sector.
The four-year project, funded by the U.S. National Science Foundation through its Established Program to Stimulate Competitive Research (EPSCoR), seeks to bolster the United States' competitiveness in renewable energy. Specifically, this project aims to identify potential new sources of Rare Earth Elements (REEs), which are the backbone of a host of renewable energy technologies such as batteries or the magnets inside of wind turbines; as well as more precisely evaluate regional groundwater resources, which are a critical component in the production of ethanol.
The principal investigators from Iowa are Associate Professor Bradley Cramer and Assistant Professor Jessica Meyer, both from the Department of Earth and Environmental Sciences; and Keith Schilling, State Geologist and director of the Iowa Geological Survey at the UI. The team will partner with Marina Suarez, Associate Professor at the University of Kansas, and Franek Hasiuk, Associate Scientist at the Kansas Geological Survey.
NSF director Sethuraman Panchanathan highlighted the importance of federal funding in building collaboration between universities and industries: "EPSCoR is exemplary of federal-state-private sector partnerships for catalyzing research and education opportunities. These projects advance curiosity-driven research and focus on important issues such as STEM education and career opportunities in their community by establishing regional partnerships with higher education and industry."
From the NSF Press Release:
IOWA, Critical Resource Availability for the Future of the Renewable Energy Industry: Critical Minerals and Ground Water Resources in Iowa and Kansas - The team from the University of Iowa and the University of Kansas aim to form a consortium that will focus on critical mineral, particularly rare earth elements, and groundwater resources for the renewable energy industry in both states. This project will produce data and resources that support private sector growth by providing the technical capacity and information required for sustainable growth and development of the renewable energy sector in both jurisdictions.
Read the full press release from NSF Here: https://www.nsf.gov/news/news_summ.jsp?cntn_id=303487&org=NSF&from=news