Biking is one of the most reliable and environmentally-friendly ways to travel around the University of Iowa. When you ride your bicycle to work or class, you save on money and reduces your carbon footprint. It's a simple solution for many problems.
Commuting by bicycle is a fast and efficient way to navigate the University of Iowa's 1,700 acre campus. It's often the quickest and most convenient way around the Iowa City/Coralville area as well.
The University of Iowa encourages bicycling as a safe, healthy and viable form of transportation. Always remember to wear a helmet and follow all Iowa City bicycle laws and regulations. It is important to ride predictably. 
Check out the University of Iowa Office of Parking and Transportation's cost calculator to discover how much you could save by biking to work or class.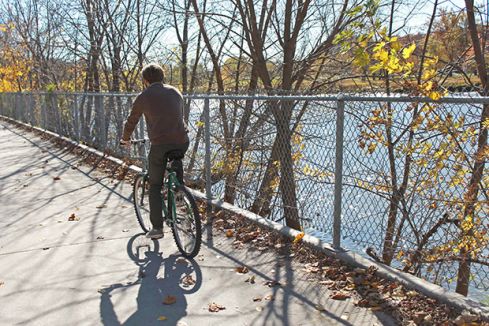 Tuesday, March 10, 2015 - 10:28am