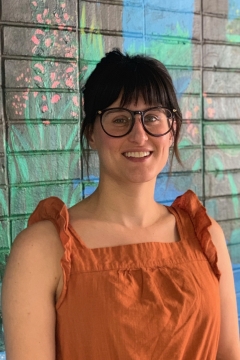 Sustainability Program Manager
Blake Rupe is the Sustainability Program Manager at the Office of Sustainability and the Environment. She comes to the Office from the Civil and Environmental Engineering's Sustainable Water Development Program in the College of Engineering. Blake received her Master's degree in International Studies, focusing on Conservation Policy. Her research centered around the different human drivers behind waste and marine debris presence in lakes, streams, and regional waterways. Blake noted the human health issues of plastic pollution and decided to build mobile conservation and sustainability apps to help bridge the disconnect between humans and the waste pollution we create. She took part in the Iowa Startup Accelerator in Cedar Rapids and was named a finalist for the Iowa Women of Innovation award. As a sustainability champion, Blake is passionate about meeting people wherever they are at in the sustainability journey and actively communicating that no effort is too small. Her current passion project is mapping the intricate web of how Midwest pollution issues feed the ocean plastic crisis. 
Blake lives in Iowa City with her two dogs.